Water Damage Restoration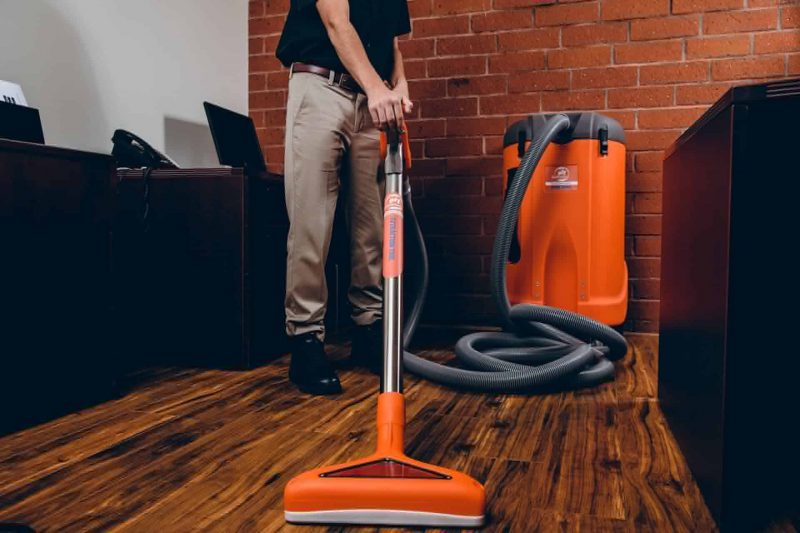 You can get professional help if you are dealing with a flooded basement, sewage spill, or pipe burst in Cincinnati. 911 Restoration of Cincinnati can rush out to your home or business within 45 minutes of an emergency call, 24/7/365. Allow our IICRC certified water damage restoration professionals to offer you a Fresh Start in Dayton, West Chester, or Cincinnati.
Flood cleanup in Cincinnati can return your property to better-than-new condition. The water damage restoration experts at 911 Restoration of Cincinnati have the experience and training to:
Repair damage caused by a frozen pipe or ice dam
Quickly remove water left behind by a pipe burst
Dry your property if you have a flooded basement
Take care of water removal and dehumidification
We can begin working on flood cleanup in Dayton when you need help the most. Crews are on-call around the clock, so they can start water damage restoration without delay. We are prepared to wipe away all signs that you have experienced water damage in Dayton. Crews are licensed, bonded, and insured to handle all of your property restoration needs.
You can also count on us to deal with mold outbreaks associated with a pipe burst, flooded basement, or leaking pipe. Allow us to review your needs right now with a water damage and mold inspection. Crews can develop a personalized water damage restoration plan in Cincinnati. Bring your property back to perfect condition by reaching out to us as soon as you notice water damage in Cincinnati.
What Are the Benefits of Flood Cleanup in Cincinnati?
Flood cleanup can bring your property back to the condition you deserve. Working with water damage cleanup professionals right away can limit the total damage to your property. Water can continue to cause damage for as long as you allow it to remain on your property, so it is important to move quickly if you are dealing with a flooded basement, an ice dam, or a pipe burst.
You can rely on flood cleanup techs to use professional equipment to handle water removal in Cincinnati. 911 Restoration of Cincinnati utilizes professional-grade water pumps, fans, dehumidifiers, and more to get unwanted water out of your house.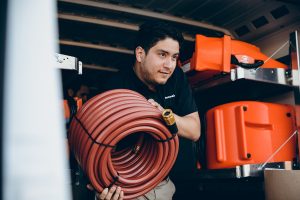 Handling water removal quickly can reduce the odds that you will face a fungal infestation of your property. Fortunately, we can reach your property in under an hour to begin water damage restoration in West Chester. Our crews can even take care of mold removal in West Chester, if necessary.
You can lower the total costs for flood cleanup if you get help from the professionals. 911 Restoration of Cincinnati knows what it takes to successfully repair the damage caused by frozen pipes or ice dams in Cincinnati. We can even pack out and store your undamaged possessions, to ensure they don't suffer additional damage.
You don't have to wait to get help if you have a flooded basement, frozen pipes, or a pipe burst. Reach out to 911 Restoration of Cincinnati anytime of the day or night.
How Do Techs Handle a Flooded Basement in Cincinnati?
No one wants to discover they have a flooded basement in Cincinnati. Fortunately, you don't have to deal with water damage restoration on your own if your basement flooded. 911 Restoration of Cincinnati offers same-day help with water removal and cleanup services. Contact us now so we can:
Set up pumps to get rid of excess water
Use dehumidifiers to extract remaining moisture
Check for hidden moisture with infra-red scanners
Repair damage caused by excess water
We know that a flooded basement can be caused by many different water damage emergencies, including a pipe burst or a toilet overflow. Crews at 911 Restoration of Cincinnati can repair leaking or frozen pipes, reducing the odds that you will experience another basement flood.
911 Restoration of Cincinnati provides year-round service to commercial and residential property owners throughout Cincinnati, Dayton, West Chester, and surrounding areas. You can contact us if an ice dam is causing water to leak down into your house. We can also help with water removal in Cincinnati after a major summer storm.
No job is too big or too small for our water damage cleanup specialists. Techs have the training and experience to deal with both commercial and residential water removal and flood cleanup. You can count on us to provide you with a Fresh Start if you have water damage in Cincinnati. Call us now to learn more. Take charge of your future by working with water damage repair specialists today.
Serving the communities of Loveland, Maineville, Mason, Milford, Terrace Park, West Chester, Camp Dennison, Cincinnati, Dayton and surrounding areas.