Water Damage and Mold Removal in Terrace Park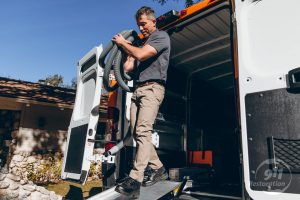 911 Restoration of Cincinnati provides 24-hour emergency water damage restoration in Terrace Park and the surrounding area.
Our IICRC certified flood cleanup technicians recognize how much is at stake when you're hit with a pipe burst or flooded basement. Water poses a major threat to the structure of your home or business… not to mention your wallet. That's why our water damage restoration crew is on call day or night, even on weekends and holidays. The sooner you get help, the less your damages will be. We even guarantee an arrival time of 45 minutes or less.
We train all our technicians extensively. These professionals are true experts in all aspects of water damage restoration, as well as mold removal and fire cleanup. They handle everything from sewer flood cleanup to drywall repair. When you call 911 Restoration, you can count on a Fresh Start for yourself and your property.
911 Restoration of Cincinnati is licensed, insured, bonded, and locally owned and operated. We serve both residential and commercial properties with fire restoration, flood cleanup, and mold removal in Terrace Park and beyond. We are driven by our compassion for our neighbors. You can count on our technicians to communicate clearly and work hard to meet your needs.
In the interest of transparency, we offer a free visual inspection (for property owners only) and a free insurance consultation. We want to be sure you know exactly what water damage restoration involves before we get to work. A team member even assists you with inventory and loss itemization as well as claim filing. We bill your insurance provider directly so you don't have to worry about a single cent you don't owe.
Whether you're reeling from a frozen pipe burst or a fire, we know things look bleak when your property is at stake. Let us shine some light into this dark time. Call 911 Restoration of Cincinnati for compassionate service and a Fresh Start.
A Water Damage Restoration Company You Can Trust
At 911 Restoration of Cincinnati, we value professional transparency and honest communication. We do all we can to clarify the flood cleanup process up front. We eagerly answer your questions and work hard to minimize damages so you save money on restoration.
We do not know exactly what your unique water damage restoration process will look like. But we can give you a general sense of how we work to restore your home or business after a water disaster.
Whether you've had storm damage, a flooded basement, or a frozen pipe burst, a technician first inspects your property. They explain what needs to be done to complete flood cleanup. Once they have your approval to begin, they set to work with the most urgent tasks first.
If any of your belongings are at risk of damage during water damage restoration, the technicians pack and store these items. Then they eliminate water. This process could involve leak detection, roof repair, storm repair, sewage extraction, or other services. It all depends on your unique situation.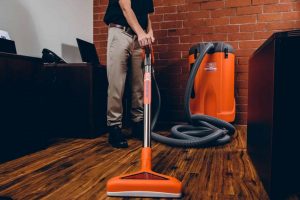 After they've removed all moisture, they dry the structure and inspect for mold and damages. We ensure every flood cleanup expert is prepared to handle repairs and mold removal personally. It's part of our commitment to leaving you with a property that feels brand new.
If you've had a flooded basement recently and did not have a mold inspection done, call us right away. Mold thrives in dark, damp areas, and the longer you go without mold removal, the worse your damages will be. Our mold remediation technicians are highly skilled in safe, effective mold removal. They get rid of the infestation and take preventative measures so you can avoid new growth. 
In everything we do, we strive to be an ally you can count on. For honest, reliable flood cleanup and mold removal in Terrace Park, call 911 Restoration today.
Full-Service Fire Restoration in Terrace Park
Believe it or not, it only takes one call to make a full recovery from fire and smoke damage.
911 Restoration of Cincinnati provides comprehensive smoke removal and fire restoration. Our highly trained staff does everything it takes to make your destroyed property feel like your own again. They clean smoke damage from every surface of your home or business, including your furniture and dishes. They use sodablasting for soot stains and smoke removal. They use sealing techniques to eliminate odor permanently. 
Don't worry about calling another contractor to remove ruined carpet or restore your roof. Our fire cleanup workers have those areas covered, as well. They believe fire restoration isn't done until your home or business is good as new.
You may have water damage from the firehose. No problem. The fire cleanup staff extracts the moisture and handles any necessary mold remediation.
Along the way, our fire damage experts happily provide answers to all your questions. We know your mind is reeling right now. Whether you're worried about the details of your fire damage insurance or wondering when it's safe to reopen your business, we've got the solution. Consider 911 Restoration your fire information center.
You're not alone. You will get through this. Just call 911 Restoration of Cincinnati.
Servicing the cities of Camp Dennison, Cincinnati, Dayton, Kings Mills, Loveland, Maineville, Mason, Milford, Terrace Park, West Chester, and surrounding areas.