Sewage Cleanup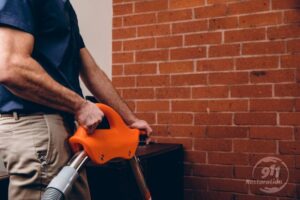 Did you experience a sewage backup in Cincinnati? If so, you can get same day help from 911 Restoration of Cincinnati. Cleanup crews are on-call 24/7/365. Contact us to get a Fresh Start. Begin the restoration process right now. Crews can reach your property in Cincinnati, Dayton, West Chester, and surrounding areas within 45 minutes of an emergency call.
Sewage cleanup in Cincinnati can erase foul odors and protect your health. Crews at 911 Restoration of Cincinnati will focus on water removal to get raw water out of your property before it can cause more damage. We have access to professional grade pumps to get rid of sewage.
Once the black water is out of your home or business, restoration techs can begin the repair and renovation process. All our water damage restoration experts are licensed, bonded, and insured. Sewage cleanup in Cincinnati can be handled by experts with years of training and experience on their side.
Put yourself in good hands after a backup in Dayton. Contact us to begin same day work on water removal and cleanup. Delaying can allow the sewage to cause further damage, so reach out to us anytime of the day or night. We're standing by to handle all of your water damage restoration needs in Dayton. Bring your property back to perfect condition by reaching out to us now.
Can You Handle Sewage Cleanup in Cincinnati on Your Own?
It can be tempting to take care of sewage cleanup on your own. However, you should know that backup cleanup should only be handled by professionally trained technicians. Restoration techs will use special safety gear to remove sewage from your home or business.
Safety equipment is an important part of backup cleanup in Cincinnati. This is because sewage is considered a type of black water. Black water is fluid exposed to human waste. Black water is often full of bacteria and other pathogens that can make you ill.
Sewage cleanup in West Chester can ensure your property is totally disinfected after an overflow. The crew at 911 Restoration of Cincinnati is ready to:
Rush out to your property in under an hour
Stop additional sewage from entering your property
Use pumps to get rid of sewage
Clean and disinfect your property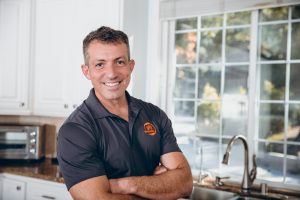 Beginning water damage restoration in Cincinnati right away limits the total damage caused by unwanted moisture. It can also limit the chances that you will experience a mold outbreak after a sewage backup. Let us dry and dehumidify your property right now.
You can also contact 911 Restoration of Cincinnati if you spot mold growth after a sewage backup. Our crews are trained to handle mold removal in Cincinnati. We can isolate areas with mold, handle mold cleanup, and bring your property back to the perfect condition that you deserve. Find out more by contacting us now.
What Are the Benefits of Sewage Restoration in Cincinnati?
Working with sewage restoration professionals in Cincinnati comes with a number of benefits. The crew at 911 Restoration of Cincinnati can:
Limit the total damage to your property
Cut down on the time property repairs will take
Help you keep the costs low for water damage restoration
Reduce the odds that you'll experience a mold outbreak
Getting the help you need with water removal and sewage cleanup is easy. Water damage restoration professionals are only a phone call away at 911 Restoration of Cincinnati. As a locally owned and operated company, we can start cleanup in under an hour.
We put your first after you experience a sewage backup in West Chester. We'll work tirelessly to get rid of the black water, any lingering odors, and all traces of water damage. You can even count on us to pack out and store your undamaged belongings, if necessary. Packing out your belongings can prevent exposure to sewage in West Chester.
You can take proactive steps to restore your property after a backup. Contact the cleanup pros with years of experience by reaching out to 911 Restoration of Cincinnati. Allow us to assess your needs with a property damage inspection. The results of your inspection can help us determine how to handle water damage restoration in Cincinnati.
Don't wait to get help with sewage and water removal in Cincinnati. Contact us around the clock and get same-day help with cleanup.
Serving the communities of Loveland, Maineville, Mason, Milford, Terrace Park, West Chester, Camp Dennison, Cincinnati, Dayton and surrounding areas.