Signs Your Sewage Will Overflow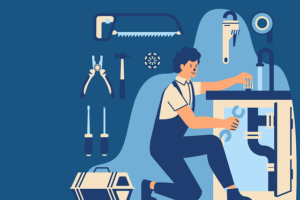 Are your kitchen sinks and showerheads spurting out dirty water? Is the toilet overflowing more than usual? These are tell-tale signs that your sewage is about to overflow, and you're only a few hours or days away from a plumbing emergency. 
Sewer drain clogs can occur due to various reasons, including unfavorable weather, damaged old pipelines, and obstructive drainage practices. In turn, the stoppage prevents wastewater from entering the septic field and causes it to flow backward. Subsequently, these things cause a sewage overflow in the home. 
Here's how you can spot a potential problem before it's too late: 
What Are the Signs Your Sewage Will Overflow?
Sewage backup and overflow at home can result from an obstruction within the main sewer drain line or its connecting pipelines. Knowing what's wrong can help you make an informed decision of calling a home restoration expert instead of an ordinary plumber. 
Now let's look at signs your sewage will overflow:
 You Experience Multiple Clogs at Home 
When the connection between the main sewage lines in your house gets disrupted, you can expect sewage backup and overflow. One way to check if something is wrong requires looking at all the plumbing fixtures (i.e., primarily because it has a direct connection with the biggest drain pipe in the wastewater system. 
Warning signs of trouble:
The toilet flush tank doesn't work

You hear distinctive gurgling sounds when the sink has running water 

The washing machine drain acts up and spurts out water occasionally

Your toilet waste doesn't go down all the way, resulting in excess wastage of water 
These small hiccups can lead to severe issues. It's better to ask professional water restoration experts for advice to prevent irreversible home water damage.  
The Sink Might Not Work Properly 
The water level in the toilet might rise, or you may hear gurgling sounds during a potential plumbing emergency. Additionally, running water might collect in the basin instead of it getting drained. It might happen due to an unknown obstruction and impending sewage issues.
Alternatively, trapped air in the pipelines can cause the sink to show apparent symptoms of a malfunction.  Therefore, many plumbers and home restoration experts look for trapped air to resolve the drainage situation. 
Bathtubs and Showerheads 
Tubs and showerheads are the second most likely fixtures to get targeted before a potential sewage backup clean-up job. It's because they are situated at a slightly lower position than the sink drains.
Here are some more signs your sewage is about to overflow:
The inability to drain out water due to a stoppage 

The shower and faucets attached to the tub might spurt out dirty brown water 

Your tub might begin to fill up with brown or blackish wastewater due to a sewage backup 
These things happen when the mainline gets clogged. 
What Else?
Besides the usual plumbing fixtures, you should observe what happens when you drain water from your washing machine.  If this action leads to a toilet overflow, water backup in the tub, or spurting of water by the shower, then something is amiss. 
What Should You Do If Your Sewage Overflows?
In case of a plumbing emergency, it's best to call a specialist for a sewage backup and cleanup instead of handling everything yourself. 
Here are some other things to keep in mind when this happens:
Evacuate the sewage backup site to prevent children, pets, and elderly parents from coming into contact with the raw sewage water.

Turn off your main water supply and electrical system to prevent accidents.

Ventilate the sewage site by opening the door and windows to prevent the smell and moisture from building up at an intolerable level

Remove electrical appliances, phone chargers, laptops, etc. 

Wear protective gear if you're going into the sewage site or planning to address small sewage spills

Don't unclog drains before excess sewage water gets removed. Otherwise, your house might get flooded. 
Besides this, collect photographic evidence for your insurance company. Having raw footage of what happened and signs of severe water damage can maximize your chances of receiving fair compensation if you file a homeowners' insurance claim. 
Call 911 Restoration of Cincinnati for Professional Assistance  
You can trust our water mitigation services to save the day when your home gets flooded with murky wastewater that overflows from the sewage line. Our IICRC-trained specialists can handle all types of plumbing emergencies with specialized tools for sewage clean-up. Additionally, we offer mold remediation and disaster recovery services if you need additional assistance to steer clear of other risks. 
After that, we will reconstruct your home to bring it back to its previous condition. 
Final Words 
In the end, signs that your sewage is about to overflow can be evident if you're more mindful of your plumbing system. Scheduling a home inspection when you notice unusual activity such as gurgling sounds, frequent drainage issues, and toilet overflows can minimize costly repairs. Your quick response will allow the team at 911 Restoration of Cincinnati to resolve the issue before things escalate.
Thereby saving your home and health.
Did you notice anything unusual? Schedule an assessment today with the best sewage cleanup experts in your area.