Water Damage and Mold Removal in Maineville
911 Restoration of Cincinnati provides comprehensive, compassionate fire restoration, flood cleanup, and mold removal in Maineville. We are a locally owned and operated company, and we work hard to be here for our neighbors 24/7/365. You can reach our technicians whenever disaster strikes… even on weekends, holidays, and the dead of night.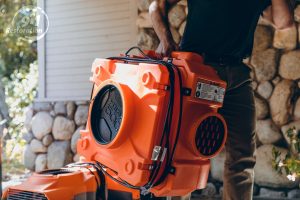 Every member of our crew is IICRC certified and extensively trained. Our experts go well beyond fire and flood cleanup to provide full property repairs and mold remediation. We consider it our responsibility to make your home or business brand new again. You've done so much to make your property the refuge that it is. Now we want to help you preserve the legacy you've built.
Many property owners worry about the cost of water damage restoration and fire cleanup. That's why we do all we can to minimize expenses with rapid response times. When you reach out to our flood cleanup crew, our professionals are on the scene in 45 minutes or less.
We also provide a free insurance consultation. A friendly staff member goes over your insurance policy, explaining which services your provider pays for. Then, they assist with loss itemization, file a claim for you, and bill your provider directly.
From frozen pipe bursts to flooded basements to violent Maineville storms, your property is always at risk of water damage. But 911 Restoration is here in every eventuality to keep you and your property strong.
For the service you deserve, call 911 Restoration of Cincinnati today.
Emergency Water Removal and Mold Remediation
When you're struck by a frozen pipe burst or flooded basement, there is no time to waste. The longer water sits on your property, the worse your damage will be. Don't lose precious minutes waiting for another contractor. Call 911 Restoration and expect help to arrive in 45 minutes or less.
When our water damage restoration crew arrives on the scene, they immediately pack out and store any items in harm's way. Then, they eliminate the water with emergency services such as:
Boarding up

Roof repair

Storm repair

Leak detection

Sewage Removal

Emergency water removal

And more
Once the flood cleanup crew has extracted all water from your property, they take extra steps to prevent structural damage. This includes structural drying, mold inspection, and mold removal.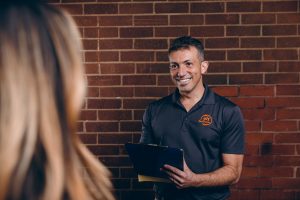 Finally, the water damage restoration techs repair or replace destroyed surfaces. They take care of everything from warped floorboards to crumbling drywall… whatever it takes to make your property new.
Mold removal is a crucial part of recovery following a water incident like a frozen pipe burst or flooded basement. But it's also important to reach out to a certified mold remediation crew even if you haven't had recent water damage. If you notice mysterious spots on the wall, a strange odor coming from the walls, or unexplained headaches, call us right away. Our mold remediation staff conducts a comprehensive inspection to uncover any trace of hidden fungus. They use only the safest mold removal procedures and dehumidify the area to prevent new growth.
Whether you need mold remediation or water damage restoration in Maineville, count on 911 Restoration. Call now, and our flood cleanup crew will be there in 45 minutes or less.
Compassionate Fire Restoration in Maineville
No matter how it might feel right now, you can make a full recovery from fire damage.
Our fire cleanup experts are always here to provide answers and comprehensive fire restoration service. Consider us your fire information center. There is no question too big or too small. Take advantage of our free fire damage assessment. A member of our fire restoration staff surveys the damage and clarifies the path forward. Then they provide a free insurance consultation. This consultation clarifies everything you need to know about the cost of fire cleanup and smoke removal. We even do the tedious work of filing your claim and billing your provider so you can focus on getting the rest of your life back on track.
The fire restoration process is a multi-step procedure. First, our fire cleanup crew packs out and stores at-risk belongings. Then, they use sodablasting to handle soot and smoke removal. They clean smoke damage from furniture and dishes, eliminating all odors along the way. Our workers check all structures and surfaces for permanent fire damage. They make repairs as needed. 
Fire restoration may even include water damage restoration services if your property has been soaked by the firehose. In cases such as this, our fire cleanup crew extracts the water, dries the structure, and inspects for mold. And if they discover an infestation, they handle mold removal themselves. You never have to call another contractor.
We've thought of everything so you don't have to. Take a deep breath and call 911 Restoration of Cincinnati. We'll take it from here.
Servicing the cities of Camp Dennison, Cincinnati, Dayton, Kings Mills, Loveland, Maineville, Mason, Milford, Terrace Park, West Chester, and surrounding areas.